The 11th Mediterranean Currachs Regatta was held in Barcelona on May 1st 2022, with Kingspan and Synthesia Technology as main sponsors.
A unique event in the Mediterranean that combines sport, fun, culture and raising awareness of the importance of preserving and caring for our seas and natural environment.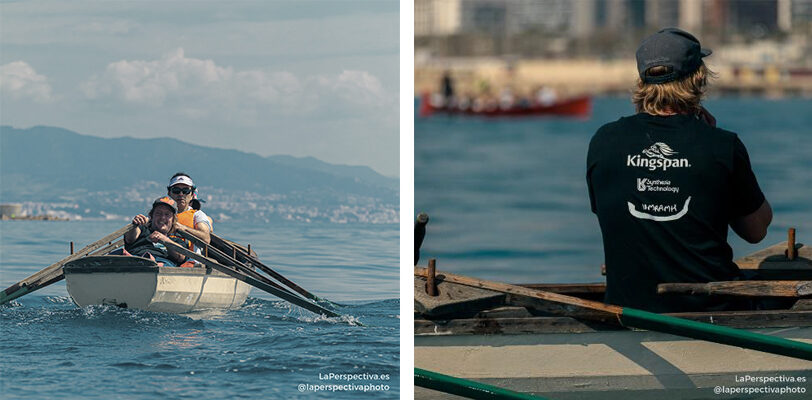 Conceived as a festival of Irish tradition and culture in Barcelona, the Mediterranean Currachs Regatta is an event created by Iomramh, a cultural association that has been bringing the Irish tradition of St. Patrick's Day to the Barcelona coast since 2009, and in particular the traditional Irish boat races: the currachs; handcrafted by the Irish artist Mark Redden, based in Barcelona. The currach is a skin-on-frame wooden boat that has been constructed and used for survival by the people of the West Ireland for centuries. The currach is a potent symbol of sustainability. Where the most is made from the minimum and a seafaring craft is made in the most ecologically considerate way possible with locally available materials.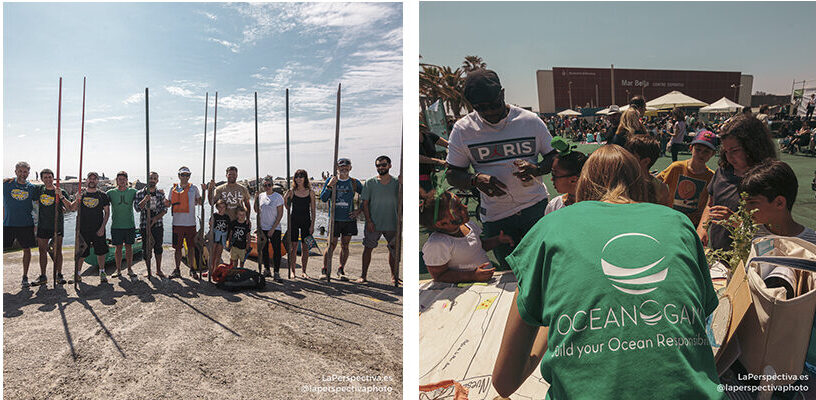 The connection that Iomramh has with a century-old sport that takes place at sea has led them to want to care of it more than ever at a time when the need to react to the amount of plastic waste dumped in it over the years has become clear
Throughout the day, various musical groups set the rhythm of the day with demonstrations of Irish dancing and music. And different educational organisations that work tireless to save our seas offered children's activities, as well as a creativity and art workshop and a playground for the youngest members of the family.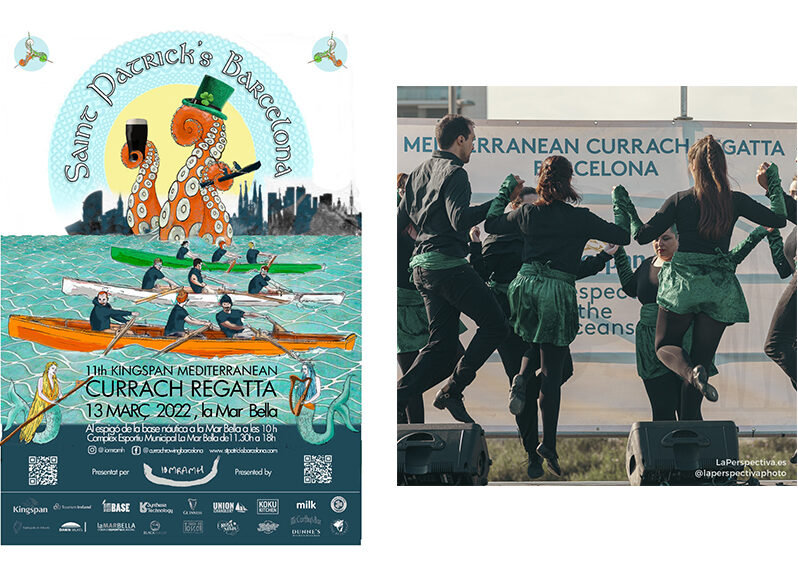 A day on the coast of Barcelona featuring currach races, Irish music, dancing, products and lots of fun for all the family.