Polyurethane panels, with both flexible and metal faces (sandwich), offer the best insulation with the least thickness. Their excellent insulating capacity and mechanical properties make them the perfect ally for industrial buildings.
In the market it can be found two types of polyurethane panel, PUR (polyurethane foam) & PIR (polyisocyanurate foam), both offer the best thermal insulation, achieving PIR foam panels the best performance of fire behaviour, Euroclass BS1D0 (SBI).
Synthesia, the first company in Europe to offer PIR systems for panels, bases its technology on recycled PET, recovering PET plastic bottles, transforming it into polyester polyols and formulating polyurethane systems to create PIR panels. All this makes Synthesia bet on recyclable, sustainable and ecological materials, creating a circular economy for the future.
Solutions for every project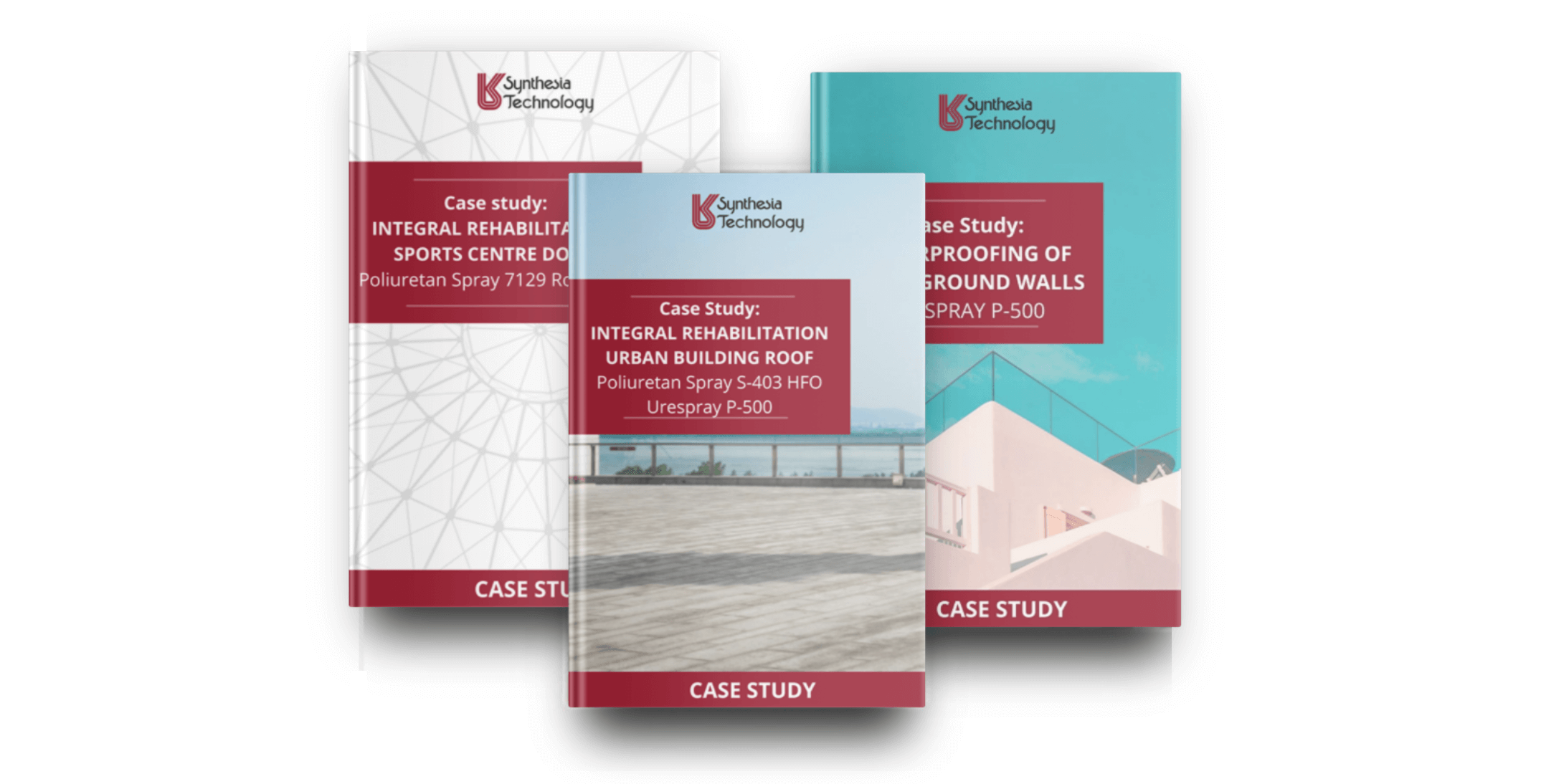 Do you want to know how our products are applied in the industry and the construction? We have prepared these documents with real cases to show you the results that our clients have obtained
Why Synhtesia Technology?