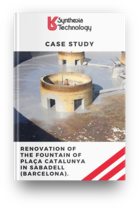 Renovation fountain in Sabadell (Barcelona)
Receive by email, documents which contain details about: the rehabilitation works, the polyurethane system used in the project and its technical characteristics.
Insulation project in Bourscheid castle (Luxembourg)
The insulation project required a solution for floor insulation complying with the strict environmental regulations in place in Luxembourg, where HFCs have been banned since 2017. This project was carried out with the new technology F-Gas compliant Poliuretan Spray S-383-HFO.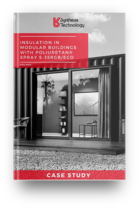 Insulation in modular buildings with S35RGB ECO
The adaptation of sea containers is a narrow and very original niche in construction. Its offer includes ready and tested solutions, although the majority of the project are individual, turnkey projects, which is the client's idea.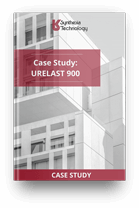 Urelast 900 System: Waterproofing on terrace
It is a monocomponent polyurethane waterproofing membrane for liquid application, completely adherent to the surface and highly elastic for application and cold drying.
We help you find the product that best suits your project.
We have a technical team that will help you choose the most suitable product for the required application.