Synthesia Technology started in 1964, activity in the manufacture of polyurethane systems for the insulation market, being a pioneer in Spain in the manufacture of systems for polyurethane projection in situ. Subsequently expanded his range of products designed and formulated polyurethane systems for industrial applications. Today it is a benchmark in the polyurethane market both in insulation and in industrial applications.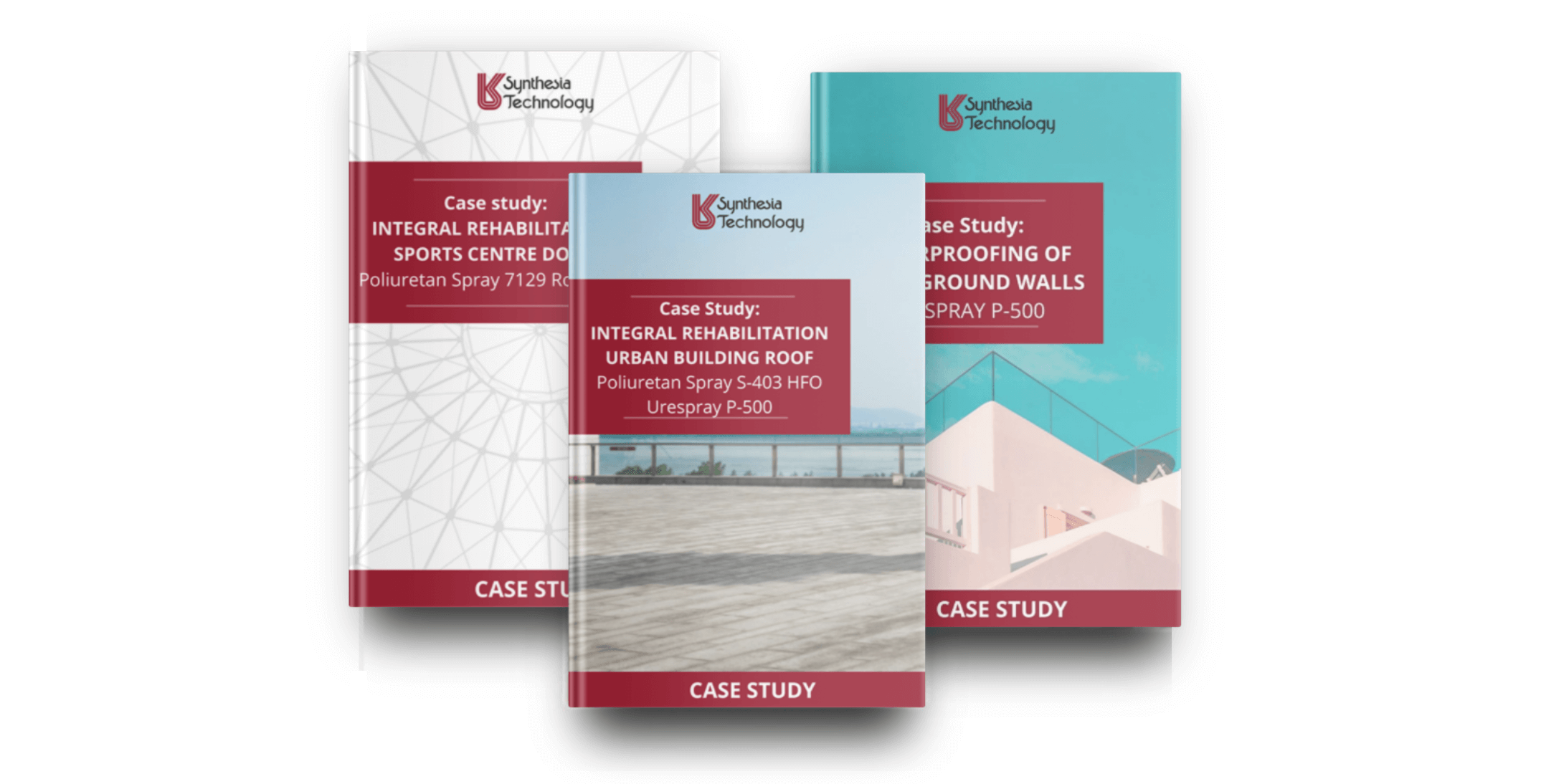 Do you want to know how our products are applied in the industry and the construction? We have prepared these documents with real cases to show you the results that our clients have obtained
We help you find the product that best suits your project.
We have a technical team that will help you choose the most suitable product for the required application.