Polyurethane systems are the chemical reaction of 2 components, polyol and isocyanate. The variation of polyols and isocyanates formulations create an infinity of polyurethane systems, rigid, flexible, elastomeric, and structural.
From densities below 10 kg/m3 to above 1000 kg/m3, we can find an infinity of applications and polyurethane products such as filling foams and insulation in the hot and cold industry, decoration and furniture products, the automotive industry, ships, adhesives, sports, footwear to the most technical and demanding equipment used in medicine and aeronautics.
Polyurethane systems offer the most versatile polymeric material in the industry.
Solutions for every project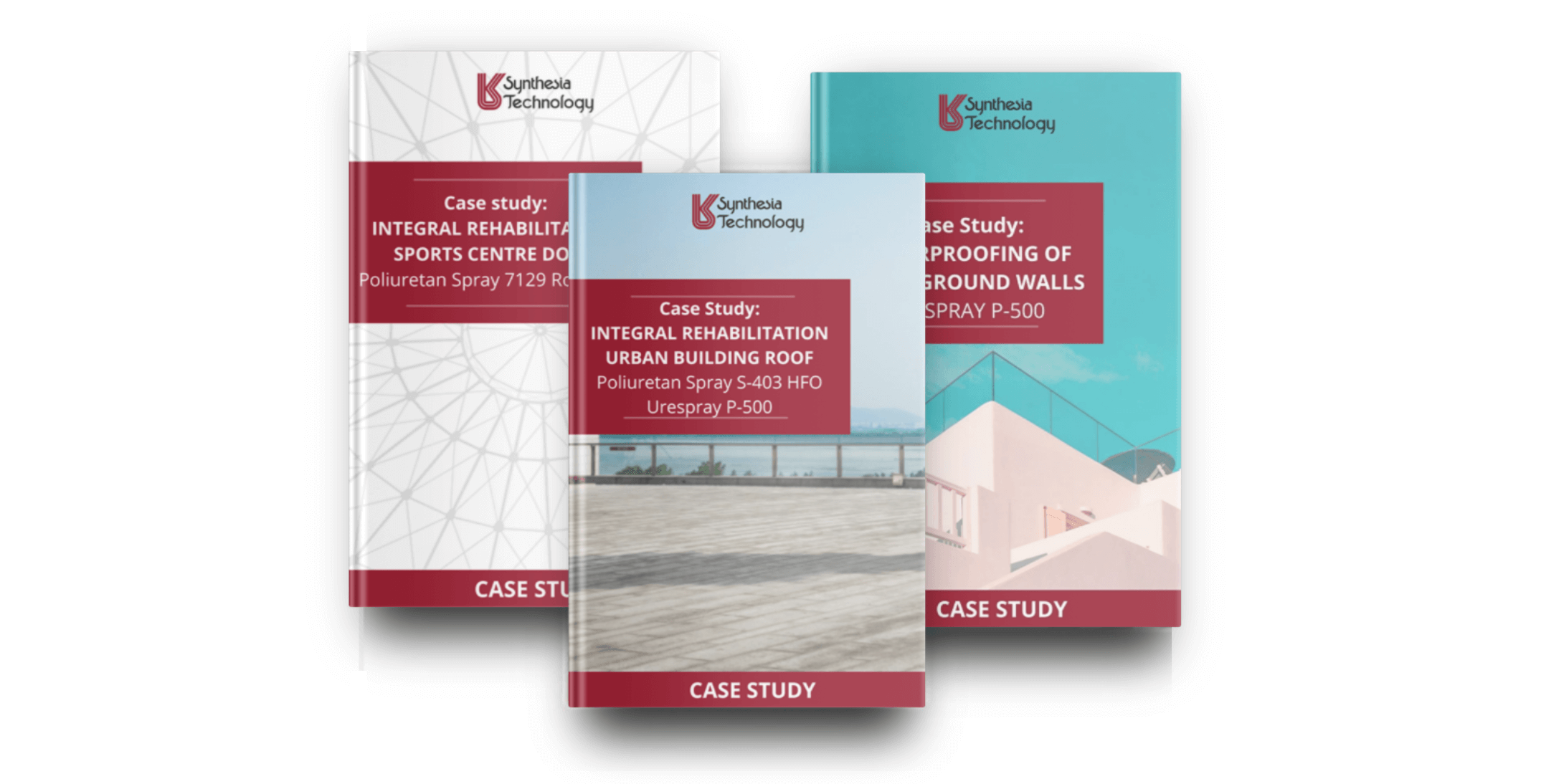 Do you want to know how our products are applied in the industry and the construction? We have prepared these documents with real cases to show you the results that our clients have obtained
Why Synhtesia Technology?